1975 Schwinn Consumer Catalog
Vintage Schwinn documents > 1975 > Schwinn Consumer Catalog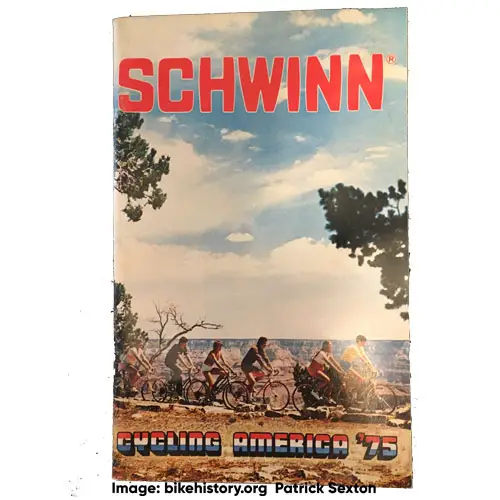 In-depth guide to the 1975 line of Schwinn bicycles. Consumer catalogs offer many photos, specifications and available accessories.
Document Details
Title: Schwinn Consumer Catalog
Year Published: 1975
Publisher: Schwinn Bicycle Company
Intended Audience: Schwinn Dealers / Schwinn Consumers
Content types: Text / Illustrations / Photographs
Document Type: Softcover Booklet
Page Count: 63
Document Size: 8.5 inches by 5.5 inches
This document has been transcribed: 1975 Schwinn catalog online
Images
Front Cover
There were at least two versions of the front cover for 1975. The catalog contents were the same, only the cover was different.
Table of contents
Example Interior page
Back Cover
This page describes a vintage Schwinn publication and is part of an effort to describe, document and inventory vintage Schwinn publications.
Vintage Schwinn documents > 1975 > Schwinn Consumer Catalog