1895 to 1900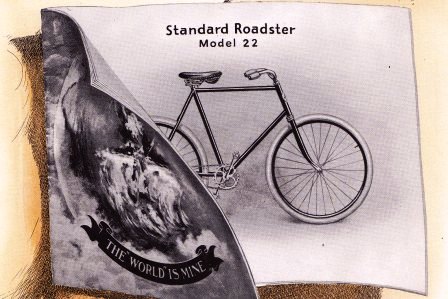 The first five years (and more) of Arnold, Schwinn & Company are documented in the out of print book "Fifty Years of Schwinn-Built Bicycles" which is copyrighted 1945 by Arnold, Schwinn & Company.
The images collected for these years on this site are primarily from that book. Do you know of any other sources for these years? I do not have catalogs for these years, but if you do please contact me.
Here are some tidbits, photos, and illustration from the years 1895 to 1900.
1895
---
1895 was the year it all began. Ignaz Schwinn created Arnold, Schwinn & Company and started to make bikes.
World Racer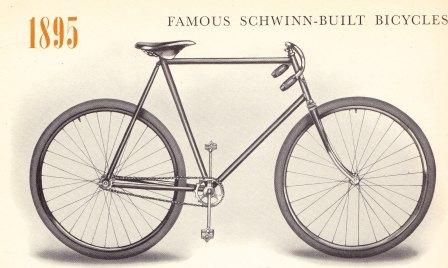 World Roadster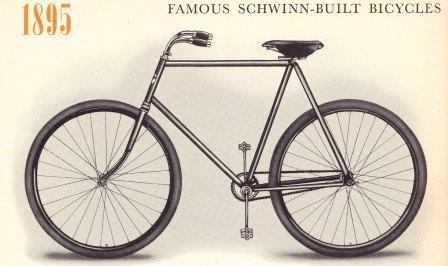 World Roadster woman's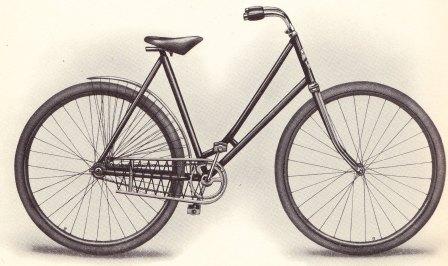 Tandem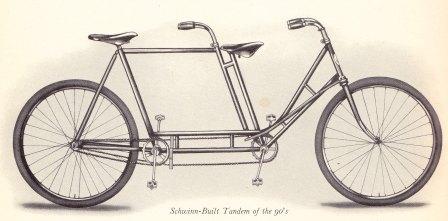 1896
---
Images and models from 1896:
Family Tandem
Ignaz Schwinn and his family on a 1896 "Family Tandem". Look at the child seat!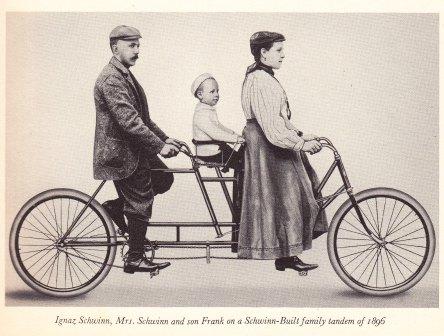 Schwinn Quint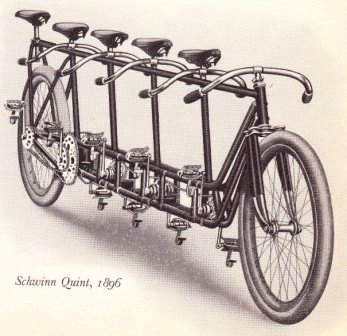 Schwinn Quint Racing Team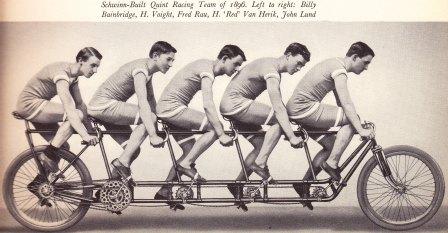 Schwinn racing team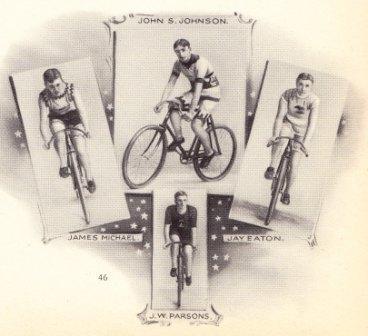 1890s
---
These images were labeled "1890s" so I am not sure the exact year:
Schwinn catalog detail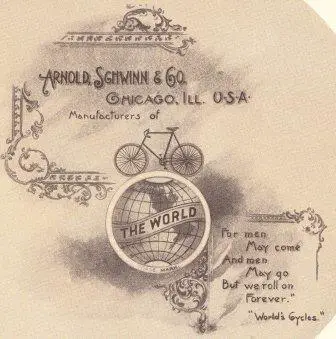 Schwinn built triplet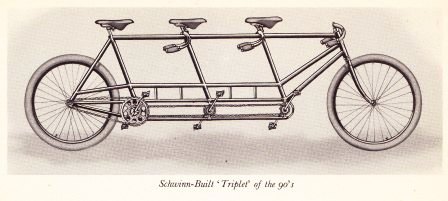 Schwinn built Quad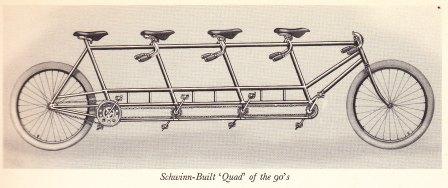 Do you have any images, catalogs, or information about these years? If so I would love to display them here. Please contact me.
Home / Schwinn History / 1895 to 1900