1949 Schwinn Price List
Vintage Schwinn documents > 1949 > Schwinn Price List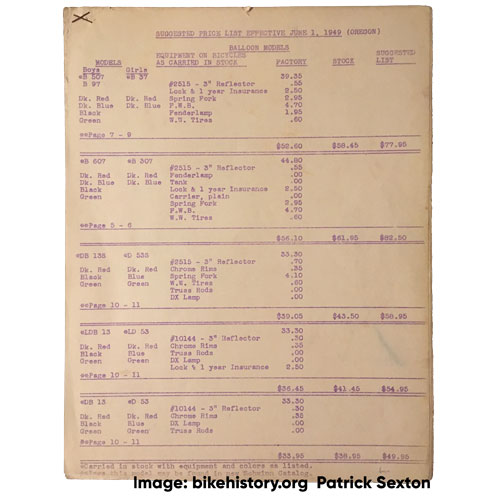 List of bicycles and their prices. This document also lists the equipment used on most bike models and the prices of some parts and accessories.
Document Details
Title: 1949 Schwinn Price List
Year Published: 1949
Publisher: Schwinn Bicycle Company
Intended Audience: Schwinn Dealers
Content types: Text
Document Type: Typed document
Page Count: 9
Document Size: 11 inches by 8.5 inches
Images
Front Cover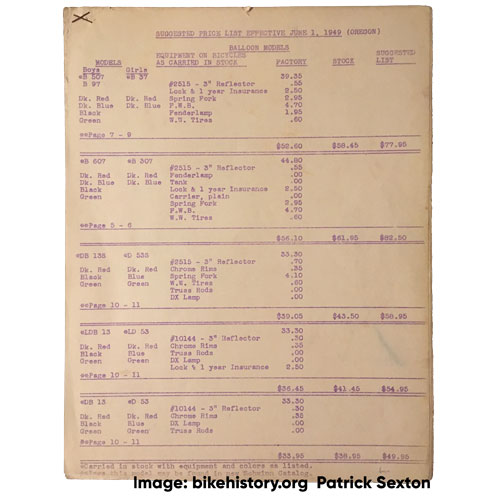 Random Interior page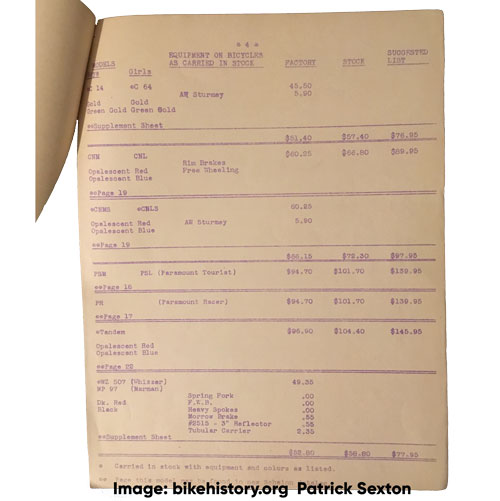 Back Cover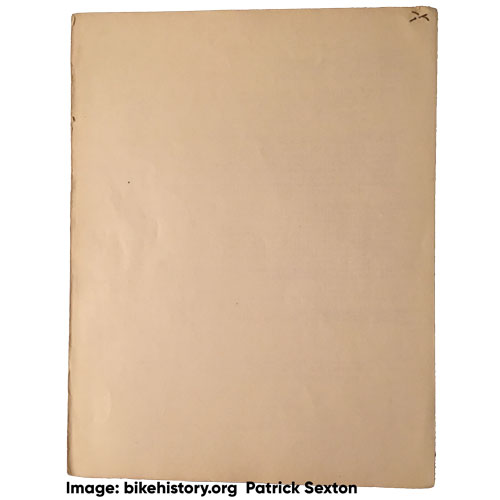 This page describes a vintage Schwinn publication and is part of an effort to describe, document and inventory vintage Schwinn publications.
Vintage Schwinn documents > 1949 > Schwinn Price List