1957 Schwinn Consumer Catalog
Vintage Schwinn documents > 1957 > Schwinn Consumer Catalog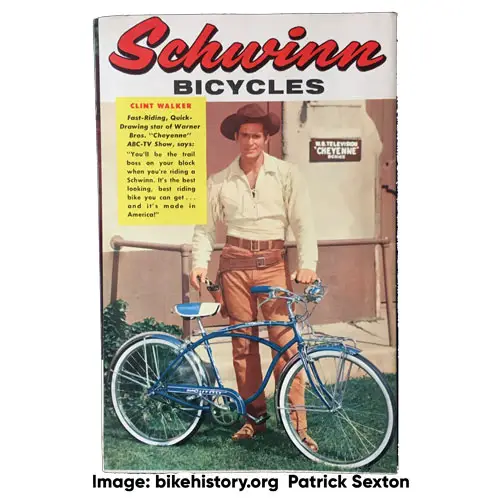 In-depth guide to the 1957 line of Schwinn bicycles. Consumer catalogs offer many illustrations or photos of current year Schwinn bicycles. They also offer limited specification information.
Document Details
Title: Schwinn Consumer Catalog
Year Published: 1957
Publisher: Schwinn Bicycle Company
Intended Audience: Schwinn Dealers / Schwinn Consumers
Content types: Text / Illustrations / Photographs
Document Type: Folded brochure
Page Count: 16 "folds / pages" (very large sheet printed both sides when unfolded)
Document Size: 9 inches by 6 inches (folded) / 18 inches by 24 inches (unfolded)
This document has been transcribed: 1957 Schwinn catalog online
Images
Front Cover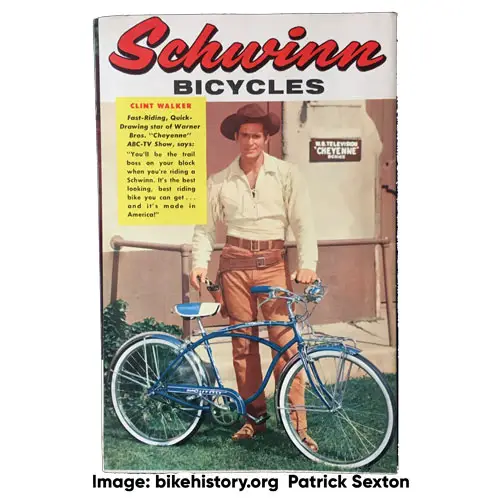 Intro page
Example Interior page / unfolded
Back Cover
This page describes a vintage Schwinn publication and is part of an effort to describe, document and inventory vintage Schwinn publications.
Vintage Schwinn documents > 1957 > Schwinn Consumer Catalog