1965 Schwinn Fair Trade Price List
Vintage Schwinn documents > 1965 > Schwinn Fair Trade Price List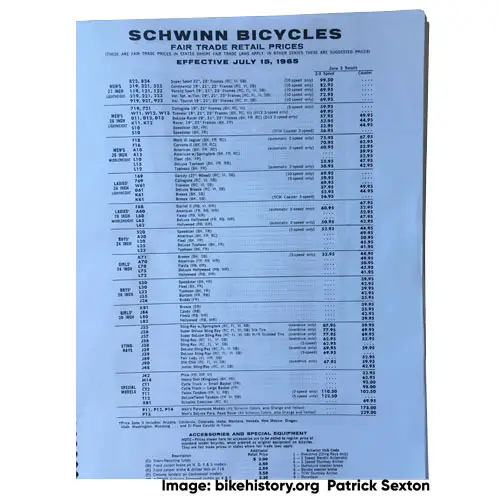 For many years Schwinn published these fair trade price lists. These documents listed every model that was offered for each year and variations of each model. They are remarkable and notable research documents due to what they cover and the fact that they made them each year for decades.
Document Details
Title: Schwinn Fair Trade Price List
Year Published: 1965
Publisher: Schwinn Bicycle Company
Intended Audience: Schwinn Dealers
Content types: Text
Document Type: Single page document
Page Count: 1 page
Document Size: 11 inches by 8.5 inches
Images
Front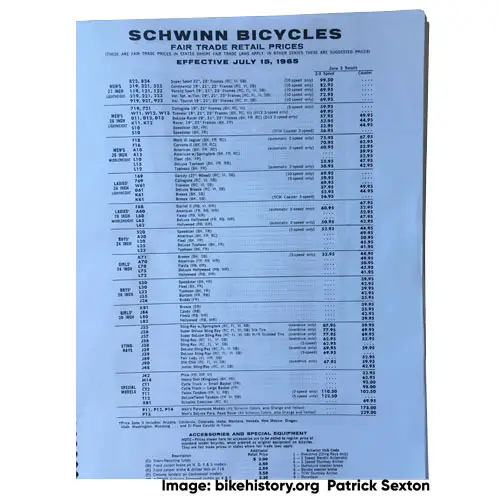 Detail of page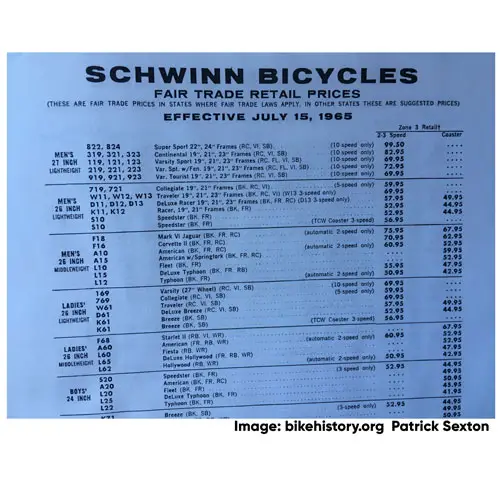 This page describes a vintage Schwinn publication and is part of an effort to describe, document and inventory vintage Schwinn publications.
Vintage Schwinn documents > 1965 > Schwinn Fair Trade Price List