1975 Schwinn Paramount Specifications
Vintage Schwinn documents > 1975 > Schwinn Paramount Specifications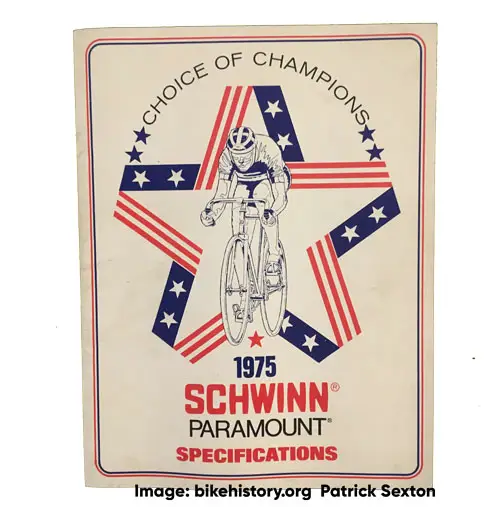 This publication lists the 1975 Schwinn Paramount bicycle models and provides details of which components are used. It also briefly covers the history of Paramount bikes and proper fit and adjustment.
Document Details
Title: Schwinn Paramount Specifications
Year Published: 1975
Publisher: Schwinn Bicycle Company
Intended Audience: Schwinn Dealers / Schwinn Customers
Content types: Text / Illustrations / Photographs
Document Type: Softcover Booklet
Page Count: 12 pages plus 1 sheet color insert
Document Size: 11 inches by 8.5 inches
Images
Front Cover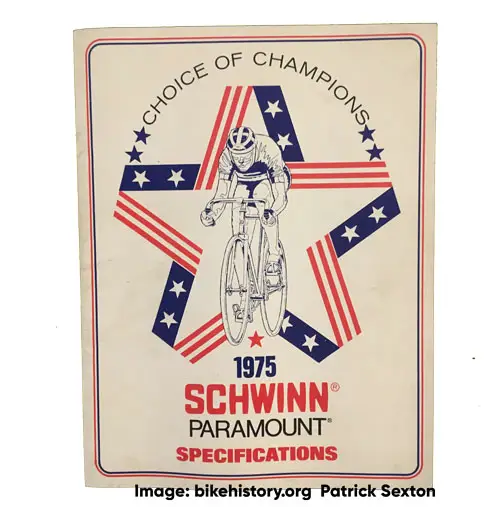 Interior page
Back Cover
This page describes a vintage Schwinn publication and is part of an effort to describe, document and inventory vintage Schwinn publications.