1975 Schwinn Service Clinic Bulletins
Vintage Schwinn documents > 1975 > Schwinn Service Clinic Bulletins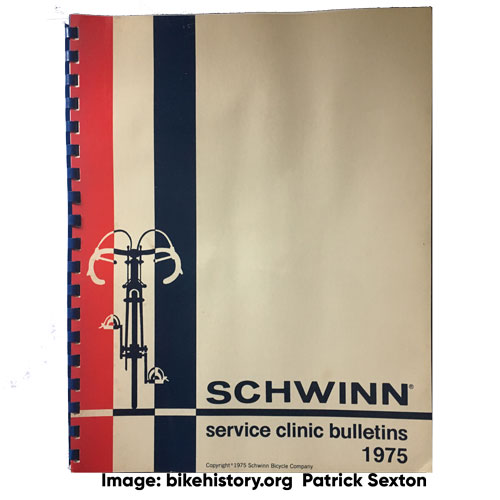 Updates to service procedures, or new equiptment often required new detailed instructions for local Scwinn dealers. These updates came out throughout the year and this document gathers all such updates (bulletins) for the year 1975.
Document Details
Title: Schwinn Service Clinic Bulletins
Year Published: 1975
Publisher: Schwinn Bicycle Company
Intended Audience: Schwinn Dealers
Content types: Text / Illustrations / Photographs
Document Type: Softcover Booklet
Page Count: 24 pages
Document Size: 11 inches by 8.5 inches
Images
Front Cover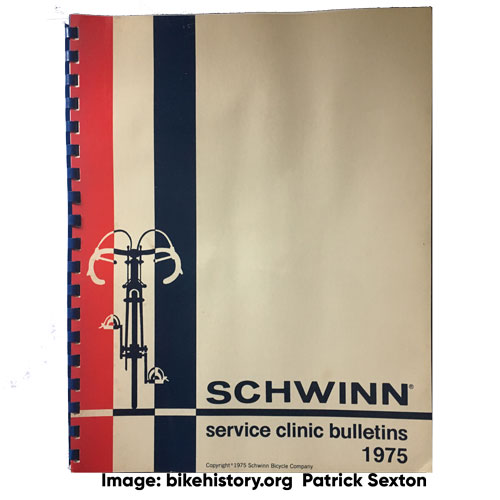 Table of Contents
Random Example Interior Page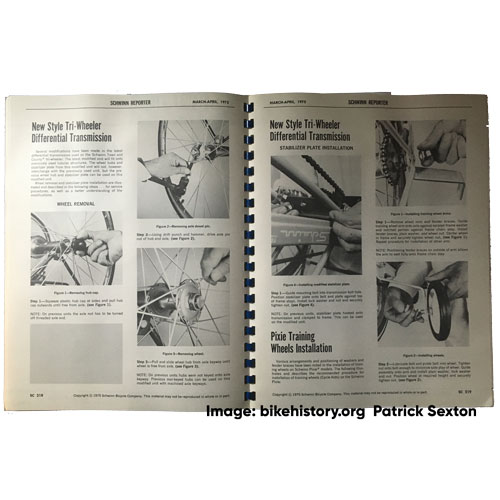 Back Cover
This page describes a vintage Schwinn publication and is part of an effort to describe, document and inventory vintage Schwinn publications.