1983 Schwinn Parts & Accessories, Tires & Tubes Brochure
Vintage Schwinn documents > 1983 > Schwinn Parts & Accessories, Tires & Tubes Brochure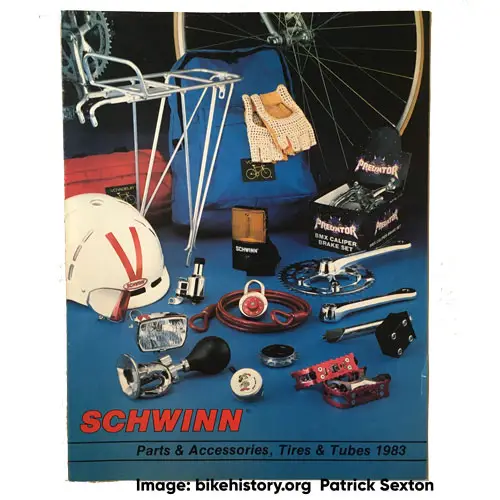 This sales brochure was for consumers and highlighted accessories for the 1983 season. BMX parts and accessories were covered well.
Document Details
Title: 1983 Schwinn Parts & Accessories, Tires & Tubes Brochure
Year Published: 1983
Publisher: Schwinn Bicycle Company
Intended Audience: Schwinn Consumers
Content types: Text / Photos
Document Type: Booklet / Softcover
Page Count: approximately 12 pages
Document Size: 11 inches by 8.5 inches
Images
Front Cover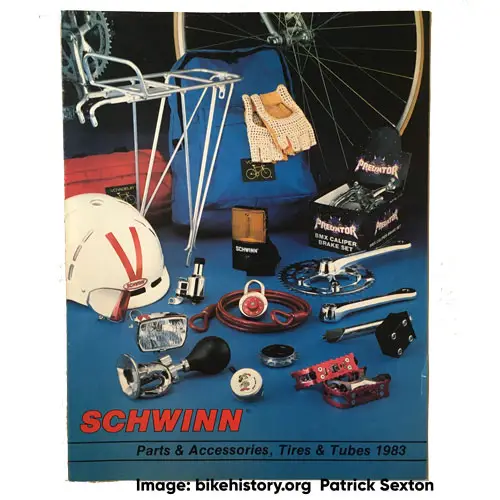 Interior page
Back Cover
This page describes a vintage Schwinn publication and is part of an effort to describe, document and inventory vintage Schwinn publications.