The Schwinn Catalina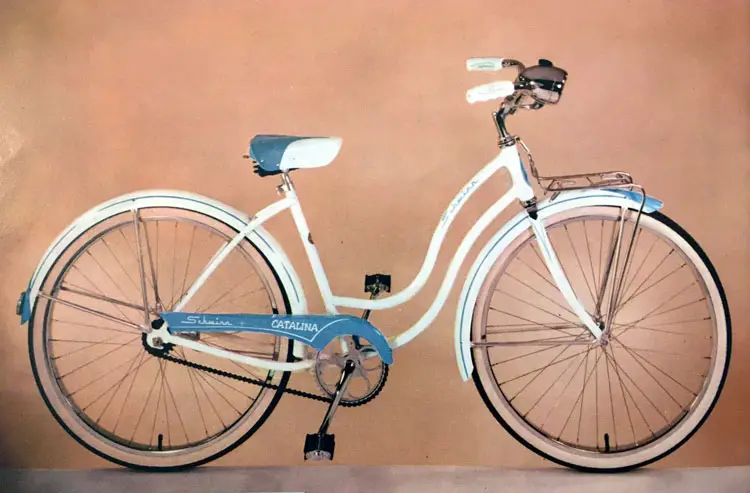 This page provides images and info quoted from Schwinn catalogs and other documentation for the Catalina girls bike from Schwinn.
1959 Schwinn Catalina
---
Luxury styling - makes the girls' Catalina a popular semi-equipped model at a modest price.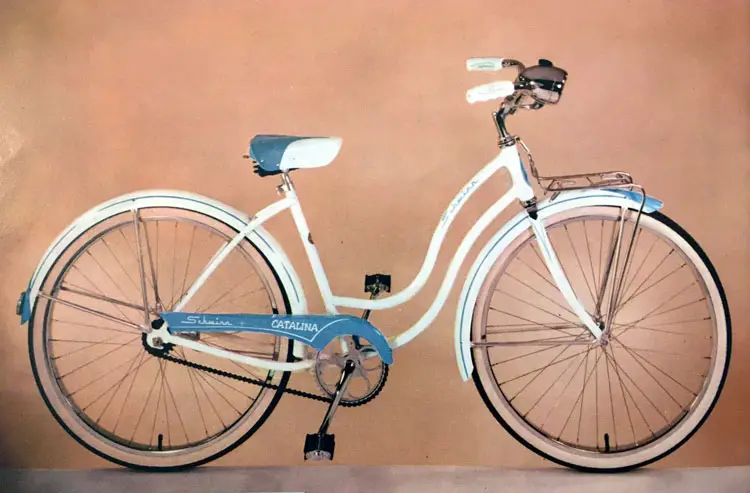 Catalina new styling for girls!
Choice of gear-shift or coaster hubs in pastel or Radiant colors. Features: Front carrier, chrome headlight, two-tone saddle, chrome rims with whitewall tires, choice of 3-speed with caliper brakes, 2-speed with coaster brake or regular coaster brake.
Catalina models for girls:
Shipping No. / Size / Description / Wt., lbs.
S63-3 / 26 inch / 3-Speed (Schwinn-Approved) / 51
S63-2 / 26 inch / 2-Speed Coaster (Bendix) / 51
S63-1 / 26 inch / Coaster (Mark IV) / 51
S73-1 / 24 inch / Coaster (Mark IV) / 46
COLORS: White and Rose, White and Powder Blue, Radiant Red or Blue.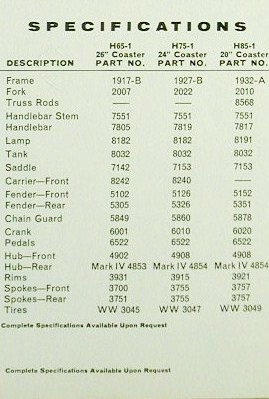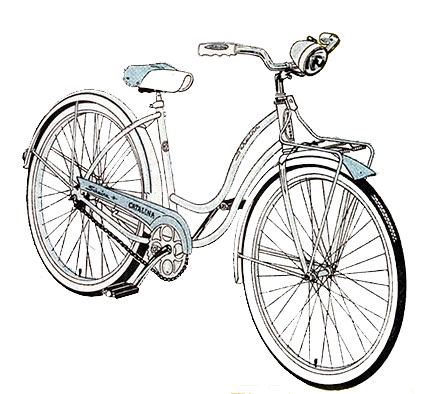 ---
See the full 1959 Schwinn catalog.
Back to Schwinn Bikes