The Schwinn Panther II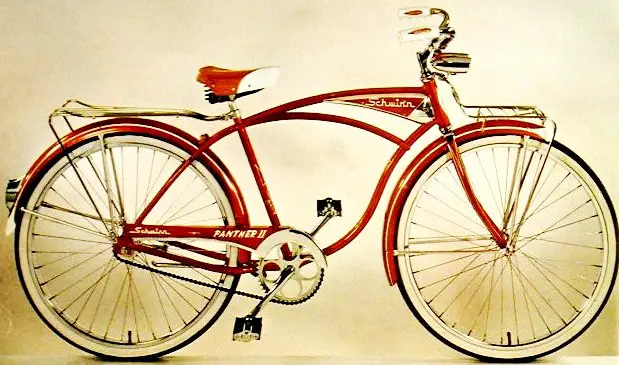 The Schwinn Panther II (panther 2) is a collectors dream if a collector can find one in it's original configuration. This bike is one of my favorites.
First Year made: 1959
Last Year made: 1960
Notable collector facts: This bike has the much sought after dual lights and the rare "trimline tank" also known as a half tank.
1959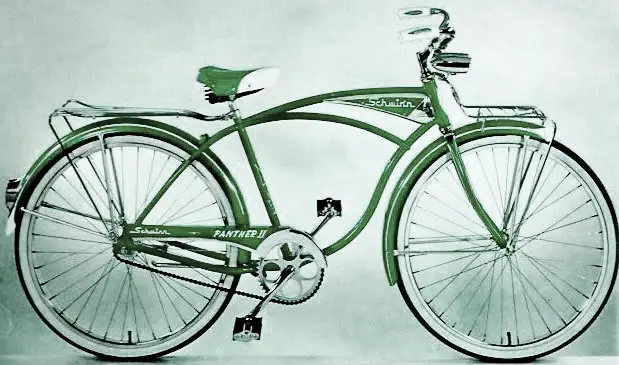 1959 SCHWINN Panther II
Descriptions from Schwinn catalogs:
Superb New Styling - Trim, sleek and fast - with that "Schwinn Quality" look! Top style features: new Schwinn Trim-line tank with horn, Schwinn Cantilever frame, twin headlights, front and rear carriers, stainless steel fenders, whitewall tires, Schwinn monogram reflector, choice of 3 speed and caliper brakes, 2 speed coaster brake or regular coaster brake.
Colors originally offered were Radiant Red, Blue, Green and Black
Accessories
Schwinn came up with a whole new set of accessories for this bicycle model...
Twin headlights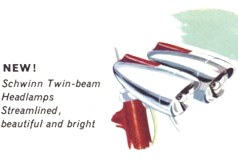 These headlight often go for hundreds of dollars nowadays. They are one of the holy grails of Schwinn collecting. The lights look great and luckily for us Schwinn features them in there advertising and catalogs so we have nice images of them like the one to the right.
Rear Carrier with four reflectors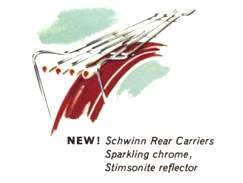 These lovely rear racks are a great item and added to the beauty of this bike. It is hard not to appreciate the style of this rack (referred to as "carrier" by Schwinn).
Schwinn monogram rear reflector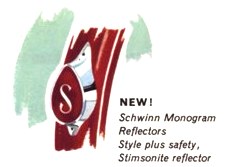 This reflector is commonly referred to as the "tear drop" reflector. It has since been recreated by Schwinn as an accessory for some of the vintage remakes Schwinn made in the 1990's, but even these "new" parts are scarce again as Schwinn no longer is making them.
Two-Tone Monogram Saddle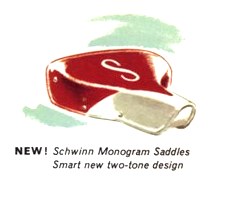 The seat that has an "S" on it. While these are now familiar and one of the more recognizable icons of Schwinn, in 1959 they were brand new.
Deluxe Chainguard with Chrome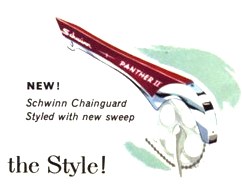 The new design of the old chainguard is one of the distinctive features of the Schwinn Panther II. These larger and more sturdy (not to mention more shiny!) chain guards set the standard in many ways for how Schwinn deluxe bicycles would later be labeled.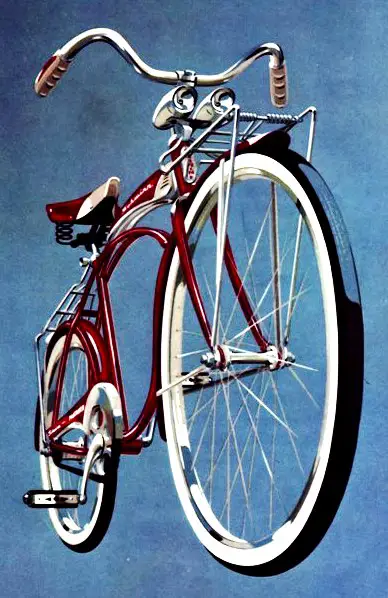 Specs: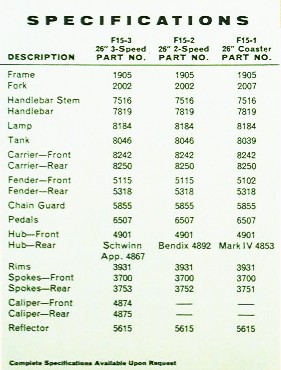 1960
1960 SCHWINN Panther II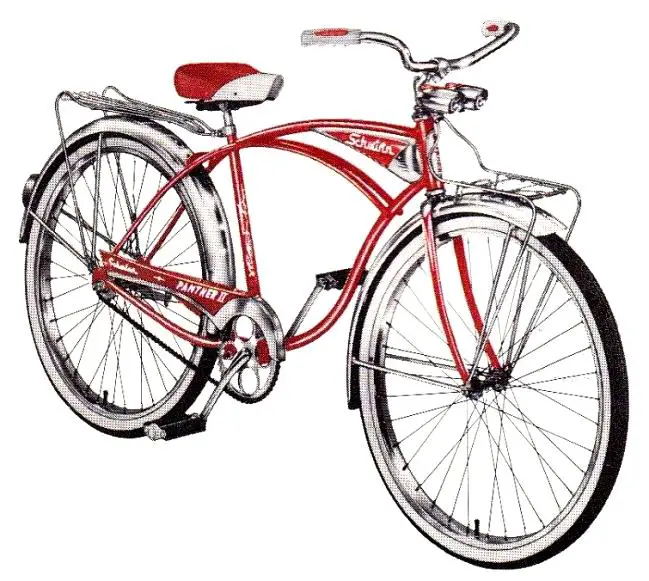 Know Your Schwinn Panther II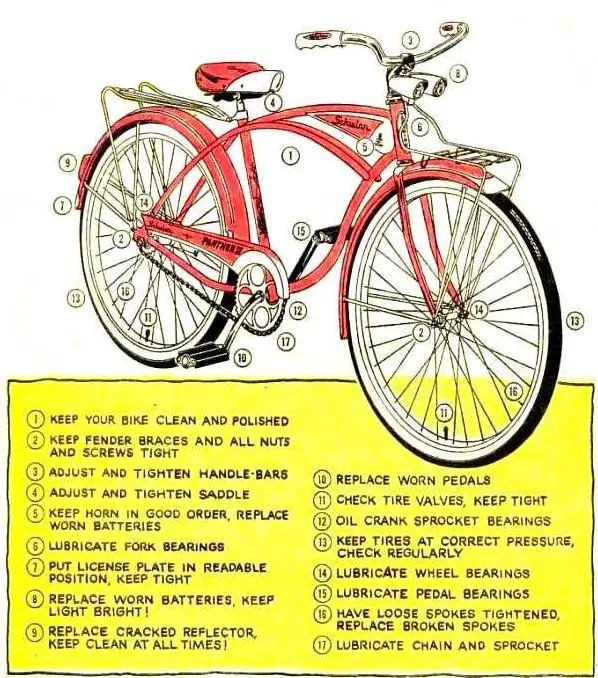 Back to Schwinn Bikes.